Activities
Do you want to schedule your trip? we show you some activities that you can do in your next visit to Rapa Nui. Contact us and you can coordinate excursions, car rental, additional services. You will get the best advice to make your trip exceptional.


HALF DAY EXCURSION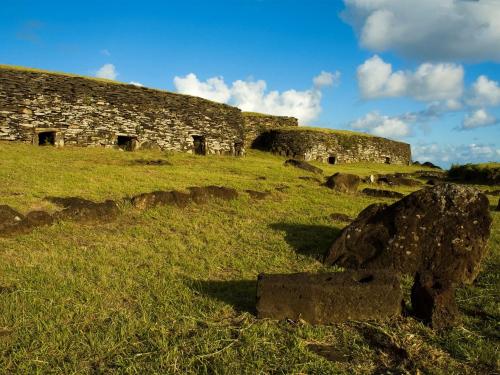 There are two half day tour, one is to visit the sector of the Rano Kau and ceremonial city of Orongo, where the bird man ceremony was held. The other tour is to visit the sector of Ahu Akivi, platform with 7 moais standing facing the sea.
FULL DAY EXCURSION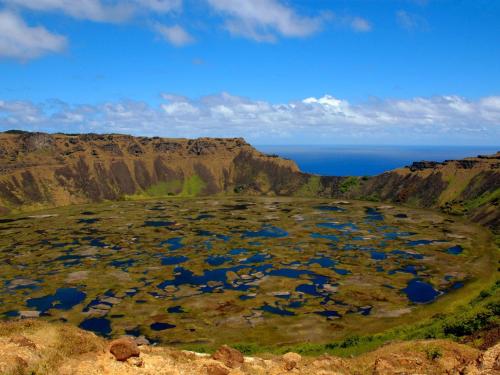 The tour will take you to the south-east and northeast coast of the island to visit the Ahu Vaihu, a temple located 10 km from Hanga Roa, Ahu Akahanga, continuing towards Rano Raraku volcanic crater and many more places of great tourist and archaeological attraction , ending at Anakena beach, warm white sand waters also has its respective moais.
Sunset in Tahai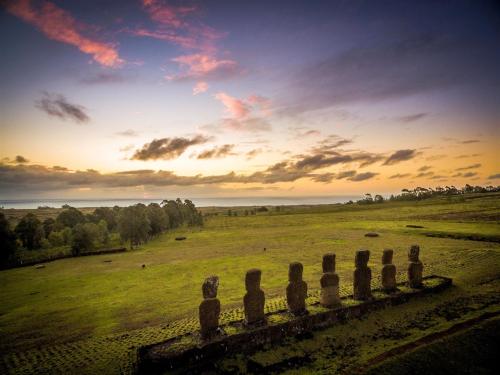 End a day full of emotions, sensations and new experiences in Rapa Nui watching the sunset in Tahai is one of the must see. You can not leave Easter Island without taking one of the best postcards.
Trekking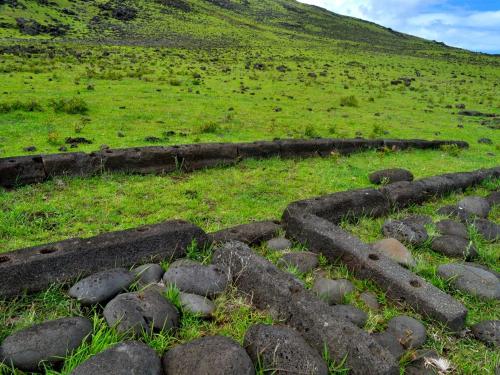 Trekking on Easter Island is the ideal way to explore the most hidden corners of the place. Some of the ideal places for trekking in Easter Island are Maunga Terevaka, the highest point of the island and with a 360º view, and others like Poike, Orongo, Vaitea, Ara or Te Moai and Hanga O Teo.
Sunrise in Tongarini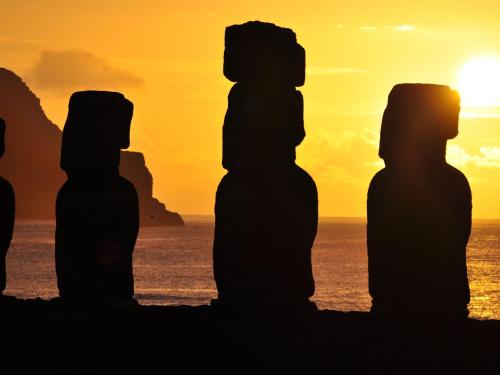 Wonderful, overwhelming or without words, it will perhaps be some of the sensations that will describe what you will see.

At the other end of the village, is Ahu Tongarilki, the largest platform currently restored, where you will appreciate a spectacular view of the sun rising behind those fifteen gigantic statues.
Diving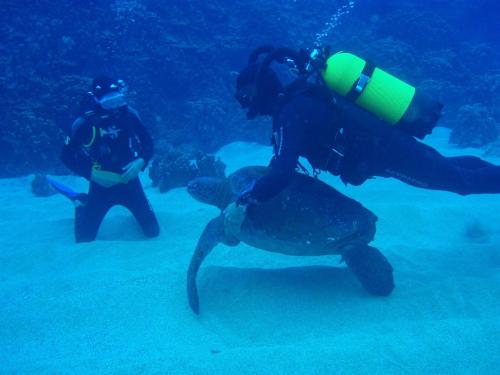 Easter Island is a treasure chest that does not stop surprising us.

One of these treasures is hidden in its seabed, full of surprises to discover and that you can witness in a safe and professional way. Accept the challenge and discover the underwater treasures of Rapa Nui.
Vehicle rental
A good way to travel and visit the points of interest is on your own, we offer you comfortable and safe vehicles. Consult for prices, variety and availability.